After a student applies to enter an event for your Institution, an Institution Administrator will be able to manage them most effectively from the IA Dashboard, using the Events tab.
For information on how to manage stage 2 entries please Click Here.
1. Firstly head to the Dashboard.
2. Select your event using the dropdown list and click Go.
3. Find the discipline of the event which you want to manage. To open it, click on the Info button (i).
4. It will open up a list of all those people who have applied and/or been accepted and placed to guaranteed or non guaranteed.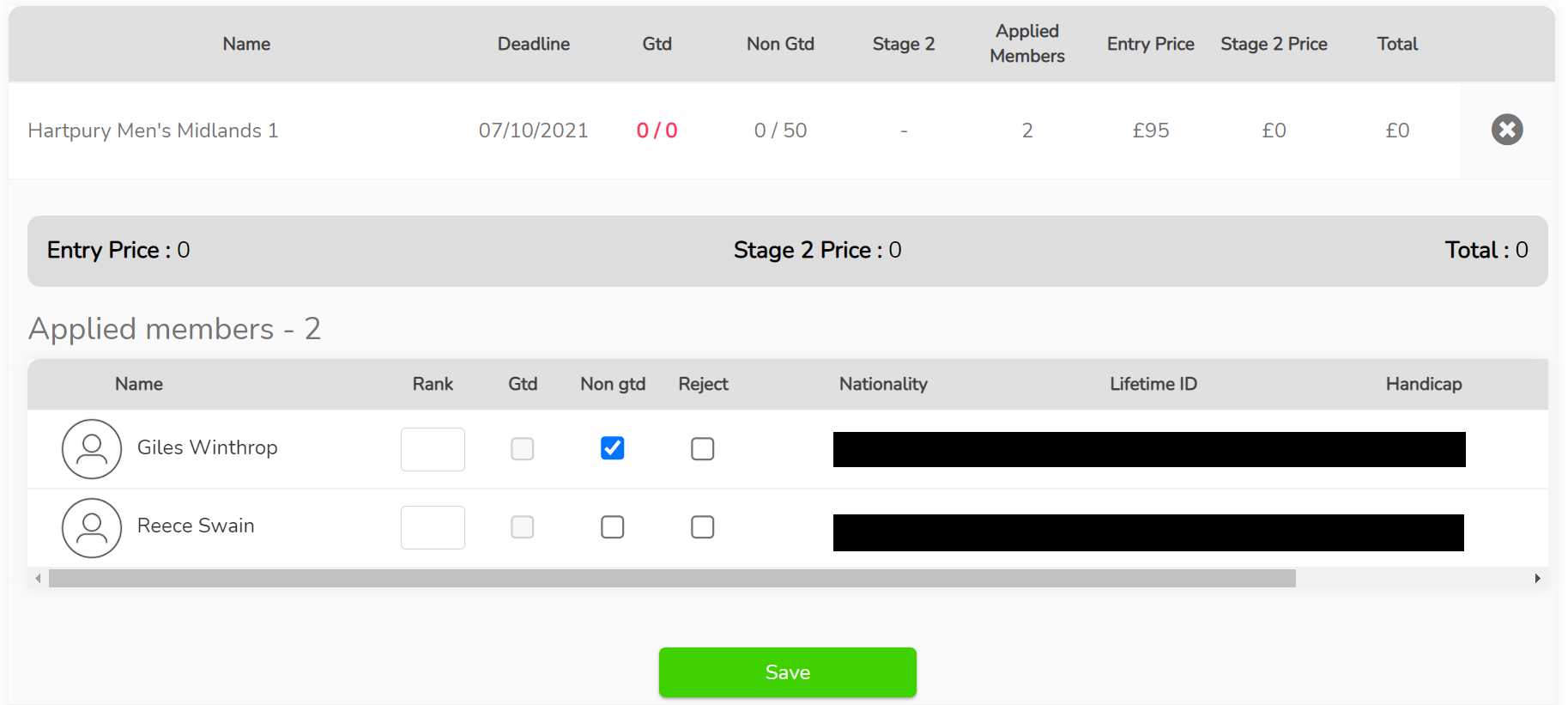 5. To accept your participants into the available guaranteed/non guaranteed places you simply tick the corresponding 'Gtd' or 'Non gtd' box.
6. Click Save to lock that in.

For information on how to manage Stage 2 entries please Click Here.
7. You can also export your participants by clicking on the Export to CSV button found at the top. This will give you a list of your participants, their status (such as guaranteed/non guaranteed and if they have applied).

By clicking Save you lock in that entry. This will also move all Applied members into your Squad and update your institution's Total Entry Price should all your participants' applications be successful and be placed into the final competition. (Please note: you will only be able to view your updated Total Entry Price once you refresh your page)
You can change these entries multiple times prior to the deadline.
Once the deadline has passed you will not be able to move people in or out.
NB: You can edit/change the information supplied by a participant. To do this please see our help guide on changing information for a participant.