As a captain you are able to enter scores immediately after a match. Your Institution Administrator will be able confirm the score. There are three main types of score entries on BUCS Play.
To enter results you need to navigate to the fixture list. You can filter by 'not played' which will show all of the matches that are yet to have a result entered.
For guidance on how to enter a result on the app, please click here.
There are 3 types of core entry: Basic, Additional and Complex:
Basic score entry is where there is simply an overall score without additional score entry needed to help calculate bonus points.
Sports: Basketball, Football, Futsal, Gaelic, Golf, Hockey, Lacrosse, Netball, Rugby League, Ultimate Frisbee, Volleyball, Water polo.
Additional scoring is where there is an added element needed to help calculate points towards the overall league table, such as bonus point tries in Rugby Union:
Sports: Rugby Union.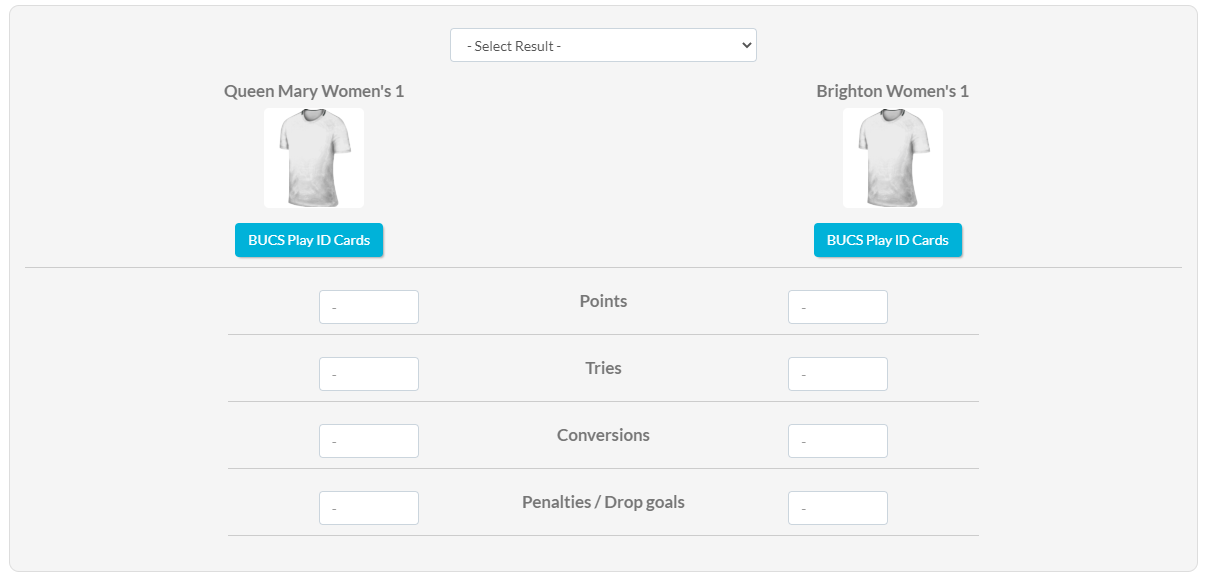 Complex score entry is where there is far more detail needed for the purposes of the league table. Often, this will be a means of separating tied teams and also providing far greater detail for better experience for the end user, an example of complex scoring would be racquet sports:
Sports: Badminton, Cricket, Fencing, Squash, Table Tennis, Tennis.