In sports with rubbers or singles matches, you will now be able to record individual match results which will be displayed on the league table. In addition, for captains, this means that you will need to assign the player who is playing each match.
You will need to complete the team sheet prior to the fixture for a players name to be available in the scorecard. For more information on how to complete the team sheet, click here.
Once the match has been completed, the home institution will be responsible for entering the score for the fixture.
1. Navigate to the fixture- this can be done through the fixture list or through the team management area on your team.
2. Click on the 'Result' button to find the team sheets. This will show you the Match result details, this will include the singles and doubles rubbers to select your players for.
3. Select your players for each rubber/match by using the drop-down arrows.
4. Fill in the individual match results, ensuring that the correct players are selected from the drop down list for each match.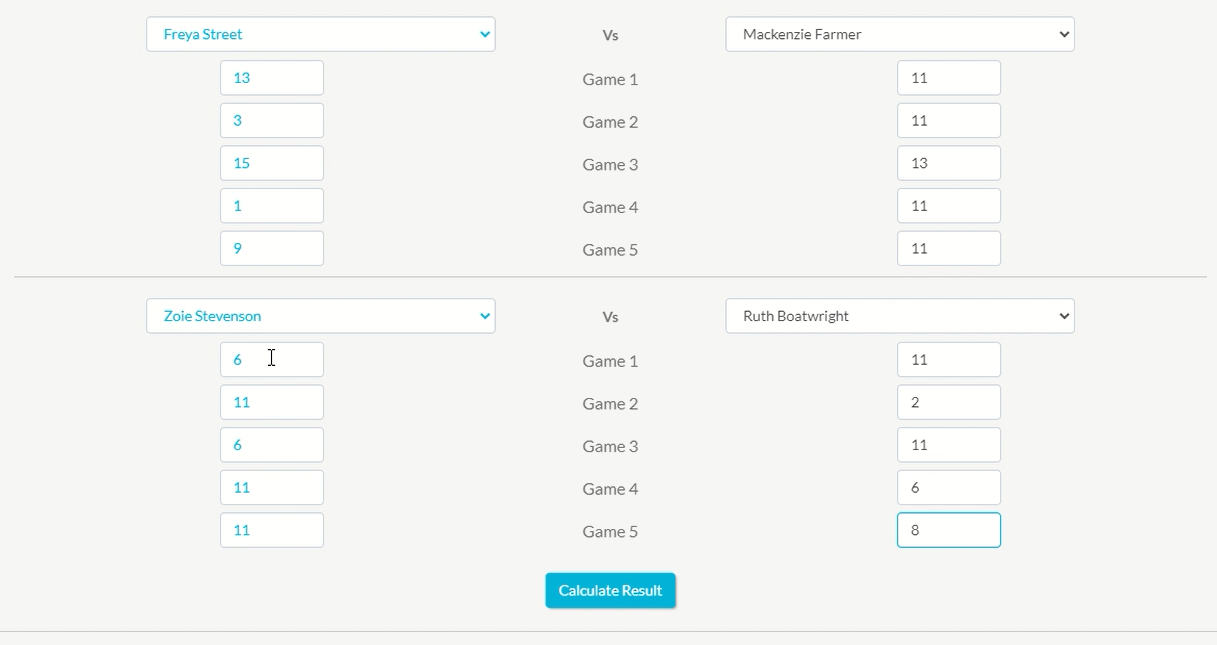 5. Click 'Calculate Result'. This will populate the 'Match Result' based on the individual results you have provided.
6. Click 'Save'