The Fixture Change Request feature allows both home and away teams to send a quick notification to their opposition. It will inform the opposition that there is a proposed alteration to the fixture time or date. It will also give the recipient the opportunity to accept the request or propose a revised time/date.
You will find the Change Request button on each fixture (if you are an Institution Administrator). This can be accessed in either the Table View or List View both from Dashboard or a Sport Community.
Table View
List View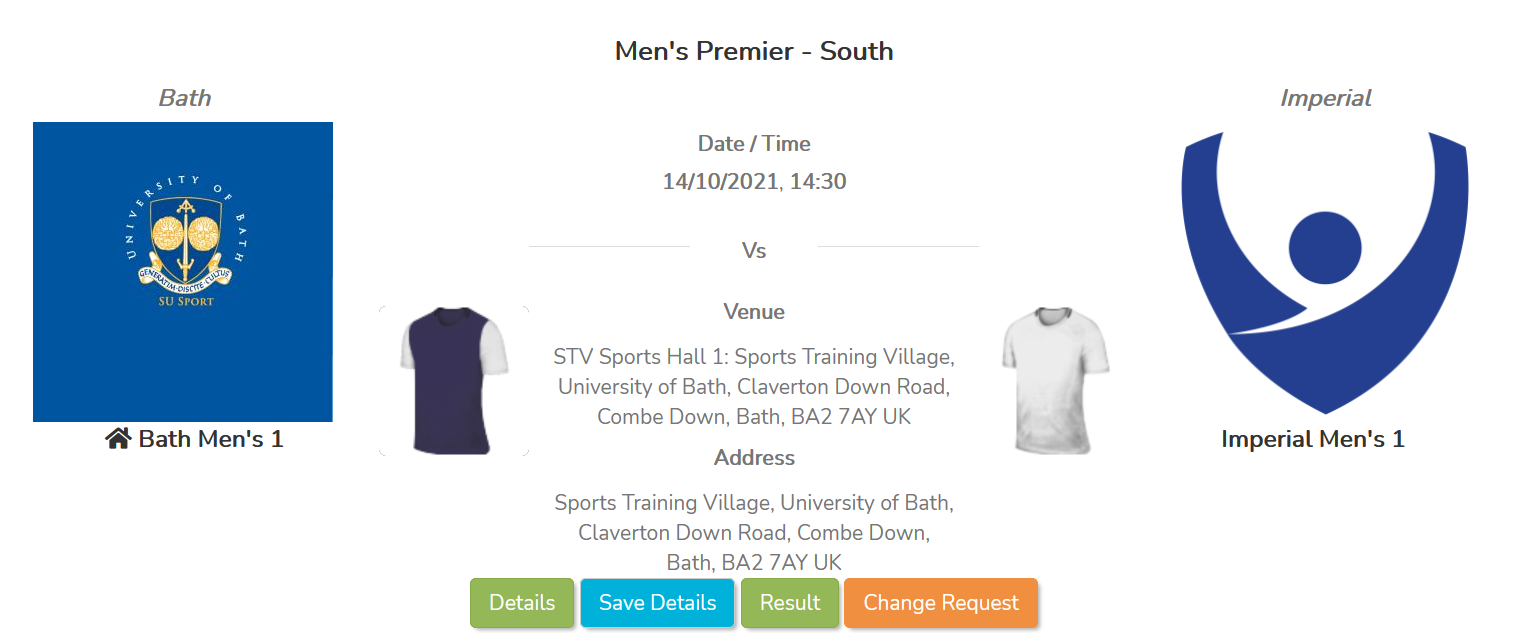 Click the Change Request button and you will then be able to add the specific details of the requested change of time and/or date. Please ensure you add rationale as to why the change needs to take place and also ensure it is sent to the correct person (Institution Administrators for BUCS fixtures or both Institution Administrators and Captains for LUSL fixtures).
Once the Change Request is sent it will sit as a pending request until either accepted or declined.
An automated email will be sent to the opposition with the details of the request, along with an alert displayed on the Fixtures tab of their Dashboard on BUCS Play. They will be required to accept/decline the request. If accepted, the date/time will automatically change. If declined you or they will be able to raise a further request to change the date/time.
NB: If the request is not accepted, the fixture is to be played at the original date and time as first set.
Change Request Filters on Fixtures tab of Dashboard
As an Institution Administrator, you will be able to filter by various Change Request states from the Fixtures tab of your Dashboard to view all fixtures where change requests are still outstanding for you or your opposition to action.
Change Request Alerts on Fixtures tab of Dashboard
After sending or receiving a Fixture Change Request, it will update the Alerts section in the Fixtures tab on Dashboard. This will indicate the number of 'Change Requests needing your attention' which you have received from fellow institutions for you to action, as well as the number of Fixture Change Requests that you have sent out to fellow institutions where you are awaiting their response. Click on the alert to view the fixtures where a change has been requested.
LUSL Competitions
In LUSL, both Captains and Institution Administrators are able to utilise the Fixture Change Request feature. In BUCS, only Institution Administrators will be able to see and use this function.
If you encounter any issues or have any queries, please contact bucsplay@bucs.org.uk.